What is SSL Certificate?
Secure Sockets Layer Certificate in short is called SSL certificate. It is a standard website security technology encrypted between a client and web server.
It is an era of online shopping. People are more into ecommerce nowadays. Customers share their private data and banking details over the internet. In case your website does not have SSL certificate, your customers' data can be easily hacked by the attackers. They can take out private information of your clients and take control of your website too. People should feel confident in making purchases with your website. They need to trust you, to give their personal information. With Comodo SSL you can gain their trust. Install Comodo SSL in your website and be worry free.
Benefits of Comodo SSL Certificate
Can be easily integrated into your offerings
Easy installation, validation and fast issuance
Ring your sales and Nikitha handles Comodo SSL for you.
'Secured site seal' builds up confidence of potential customers.
Comodo is one of the largest certificate authorities across the world. Comodo SSL is of high demand.
All Comodo products offer strong cryptography
Wide range of products is available to suit the needs of small to large scale business operations.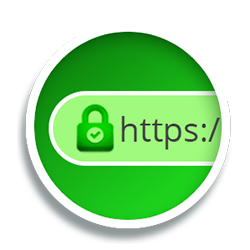 Benefits of SSL Certificate
Learn More
Why buy Comodo SSL from Nikitha?
Excellent Customer Service
All you need to do is ring us with your requirement. Our executives will offer end to end support and ensure we meet your needs
Economic pricing
We offer Comodo SSL at unbelievable prices in the market. You need to look no further to compare SSL cost or price with our competitors. We assure you the best possible price to suit your requirements. Comodo SSL is cheap and affordable by all businesses.
Leading expert support
Our top class technicians can provide first class technical support for any problems or issues you may face. We are glad to answer any of your queries
We just don't sell
We are not keen on ringing sales and push products that are irrelevant to you. We assess your requirements and recommend products of best technology and low cost.
What is Wildcard SSL Certificate?
When you are thinking about purchasing SSL certificates for multiple sub-domains, then Wildcard SSL certificate is the ideal solutions. It can save you tons of money.
Comodo Wildcard SSL certificates have got all security features, warranty and compatibility of single domain SSL certificate. We do not spike prices of every additional license. Each Comodo Wildcard SSL comes with unlimited server licensing. It gets issued online within minutes. 99.9% browser recognition, 2048-bit SSL certificates, unlimited physical server licensing has made Comodo Wildcard SSL a great success with our clients.
Buy Comodo SSL really easy through online!
Yes it has never been easy before to buy SSL. Now you can buy SSL online. Get your website a 'green lock' / 'https' / 'green bar'. Talk to Nikitha experts today. Our experts will guide through the end to end process right from enquiry up to successful installation and further support in future.